In a word, probably not.
More and more players are finding themselves on Twitter and Facebook. Guild members are adding each other as friends to all these other social networks and their thoughts are then broadcast which expose themselves to even moreplayers. There is always an inherent risk though. Much like the way companies operate, the wrong tweet or message could lead to getting fired or facing a penalty. I've witnessed cases where WoW guilds did very much the same thing.
One disgruntled player said something damning and they were pretty much run out of the guild.
With something like 10+ members of Conquest on Twitter, I keep an eye on it as much as I can. I prefer to address problems privately and directly. I don't want to find out about issues via someone's blog or their stream. At the same time, I recognize the need to vent frustration. It's a fairly fine line to walk between presenting the best image for the guild and allowing people to just be people. I've written out a set of guidelines just to remind players who do blog and use social media to keep this stuff in mind before they start blasting stuff openly.
Recruiting is hard
Again, it's partially about image control. Smart and tech savvy players might uncover blogs or tweets from individuals talking about a guild that they want to join. I've spoken with players before in the past who stated that while they expressed interest in joining Conquest, scouring the twitter list of players gave them pause because some of their thoughts about the guild was upsetting. The truth of that is going to vary. My point is that social media stuff has direct impact on the recruiting efforts of guilds. So if you're sitting there complaining about how raiding has sucked because no one's applied and people are getting restless and no one's showing up or applying to the guild, how do you think that's going to look to potential applicants? No one's going to put in an application to a guild that looks like its on the verge of collapse. Granted, that guild might have a motivated GM trying to rebuild and put things back together. But tweets and blog posts that reflect negatively could hamper their efforts.
The Public Drama
Things like loot drama or so forth should be kept internal.
Now, I toe an extremely fine line when I write about players past and present. Years ago when Syd was still with me she and I had a philosophical disagreement. She felt that publically recognizing players was a good thing. I disagreed because there was a potential chance it could lead to elements of dissatisfaction from other players who felt snubbed at not being given the same treatment. From the GM perspective, I wanted to avoid the potential headaches that it would cause. I have no qualms when it comes to writing about certain situations, but I'll go out of way to obscure select details. When it comes to blogging, I do it to help educate not to vindicate. I'm not one to hold grudges. But not every blogger out there shares that sentiment. Some use it to write about their thoughts without regards to the ramifications of what they're saying.
At the end of the day, if any player gets to the point where they're extremely unhappy about their situation within the guild, that's something the GM need to address. Every solution needs to be considered even if it means dismissal. Sometimes a change of scenery is needed. If it were me, if I was tweeting and blogging about how upsetting my guild was to me, I'd take a step back and wonder what the heck I'm doing in here in the first place.
Another reason? Can you imagine getting into a public mudslinging fight? I would much rather have a conversation in private detailing a player's shortcomings. If a player decides to take things public, then I can either walk away and take the hits or come back and publically rebuke them. For example, if I had a player who was particularly venemous and wrote a blog post about why they felt they should have gotten this item instead of that other player, that loot council sucked and that it wasn't fair and so forth and I noticed that the post generated some number of comments, I feel obliged to reply to explain our stance.
So I might have to come back with reasons like this:
No actually your DPS wasn't that high. You got out DPS'd by players who were under geared and who were doing specific things (like dispelling or doing gongs).
You've been missing the past 4 raids or have left early.
I've blown 10 battle res's on you in the past 15 bosses. That's 10 too many.
I don't like embarrassing players in public and I'm thankful it's never gotten to that situation. But I knew I wanted to create a reference for players who used social media.
I think there are many GMs out there who aren't quite adept when it comes to things like public relations or damage control. They often want to take the easiest solution and run with that. Sometimes the easiest and fastest solution is to kick out the troublemaker without even trying to establish a conversation.
Note that I didn't say it was the best. I just said it was the easiest and fastest.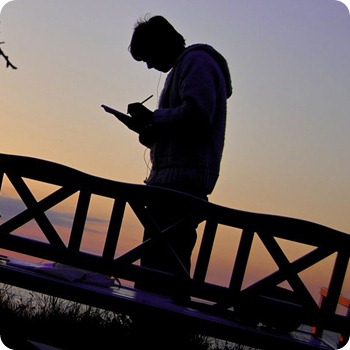 Drafting the guidelines
It'd be stupid and fruitless of me to try to discourage players from using Twitter or from blogging. I can't control that. At the same time, when I came up with the guidelines I wanted to ensure that the team had an idea of what was cool and what would give me headaches. I don't like getting headaches. I get headaches from healing raids and figuring out how to tackle certain bosses. Those are good, acceptable headaches. I don't want unnecessary headaches. They're a waste of time.
When harnessed correctly, social media can be a strong asset for any guild. I've managed to recruit players, drive up interest and gain some raiding insight from players who use it. Its a neat way to meet new players and get a handle on different personalities.
When I came up with the guidelines, I approached it from the angle of encouraging players to think about their experience and how they wanted it presented to their followers. Keep things light yet professional. It was also a reminder to them that the leaders and I would always be available if there was something truly troubling them. Unless they seal and privatize their accounts, they would always represent the guild in everything they say or do.
In the end, like it or not, everything said online has an impact on the relationships around you whether you intend to or not.
I went through several drafts and revisions before I settled on this iteration of it.
Conquest Social Media Guidelines

These are the suggested guidelines for the use of social media at Conquest. Conquest members are encouraged to create, contribute, or comment on blogs, Twitter, Facebook, forums, online games, or any other kind of social media both on and off Conquest. If you do, you are kindly asked to understand and follow these guidelines.

We're not here to censor you.

Principles

If you participate in social media, follow these guiding principles:

Understand and follow the Conquest Code of Conduct
Try to keep remarks meaningful and respectful—do not post spam, offensive or derogatory comments
Take a moment and think before posting
Respect confidentiality whether it's guild related or otherwise
When you're disagreeing with the opinions of other players, keep it appropriate and polite

Guidelines to Keep in Mind

Openness – If you are blogging or tweeting about your adventures and efforts in Conquest, don't be afraid to disclose it. You are free to write and launch creative projects at your discretion. Projects like Redhawks' Gaze and the LeetSauced podcastare maintained by the very same players who are a part of the guild and I have no intention of trying to restrict their creativity. Feel free to approach Matt for advice or assistance.

CommunicateProblems First – Conquest is a transparent guild. I don't have a problem allowing players to vent. However, if you experience any severe problems with the guild or its leadership, you're asked to approach the leaders first to see if a resolution to the problem can be found before taking it public.

Try to Stick to Your Expertise– I write about healing and raiding. I wouldn't dream of advising a Mage on things like their rotation or stat weights. Don't intentionally mislead players who may approach you for advice. If you're not sure, do refer them to other players in the guild or other resources on the internet.

Your Words Have Effects– By saying you are a member of Conquest, every tweet, post and comment you make indirectly reflects upon the guild as a whole. This can have a severe effect when it comes to things like recruiting new members to when securing guild partnerships/sponsorships in the future.

Be Conversational– Have some fun interacting with your readers and followers. You don't have to be mechanical and personality-less all the time. There are many interesting players out there. Don't hesitate to reach out to them.

Accountability– What you write is ultimately up to you. I can't restrict your speech. Being a part of social media as a member of Conquest reflects upon the guild, so treat it well. Follow the terms and conditions for other communities you are a part of.

The Grandma Rule– If you're about to publish something that doesn't feel right, think about whether or not you should post it. If your grandma or parents saw this, would you be embarrassed or worried? If the answer is yes, you may want to consider modifying or refraining from publishing altogether.

The Internet is Forever– Stuff that you put out there can be saved. When you publish information, any efforts to destroy it or render it anonymous might work. It also might not. If you're not prepared to have something published for all eternity, re-work it or reconsider it.

This is your guild – If being a part of the guild gets to the point where the direction is severely upsetting to you causing you to start publically blasting players and its leaders, you may wish to reconsider your status within the guild. I have no intention of trying to keep players who have absolutely lost their desire to remain in the guild. I want players to be happy, irrespective of what guild they belong to.