**Image courtesy of Universal Studios**
Matt's note: After an actual good night's sleep and further deliberation, I've exercised editorial control and removed the quote that was at the end of post as I determined it was unnecessary. The team remains committed to delivering honest and thoughtful opinion on the subject and content around the community, and it is never our intention to go after individuals.
I, like a good number of people that I play with, listen to The Instance, a WoW-based podcast featuring Scott Johnson and Randy Deluxe.  They're an incredibly entertaining duo, and their show is produced remarkably well. Since their fame, they've been able to amass the largest guild in WoW, A.I.E., a Horde fan-guild on Earthen Ring.
Needless to say, they've developed quite a following. They score interviews with members of the Blizzard staff, host their own Nerdtacular Expo, and have even coined the famous "Obey Henry!" (a reference to Scott's Hunter pet) phrase on bumper stickers and websites. They've got sponsors galore, and it shows.
A lot of people have been given the oppotunity to contribute to the success of "The Instance", via the podcast or their blog.  Because of the "bragging rights" that come along with such an honor, it's expected that people probably flock to get a chance.
Well, just because you get the chance, doesn't mean you should take it.  Living in downtown Chicago, I have the chance to jump off bridges into the water below. Doesn't mean that it's a smart idea.
The Culprit
I try to keep a good grasp on what blogs are out in the WoW world.  A lot of us on Twitter are really good about tweeting and re-tweeting blogs that we think are relevant. I find some great articles that way, and some real duds.  That's what brings me to "The Instance".
I came across an article posted by someone named Dills. I checked out some of his posting history. He seems like a fairly new blogger. His posts are succinct (good), and touch on relevant topics (also good). The article I read, however, hurt my soul.
In the "calm before the storm", we're learning what spells are going by the wayside.  Some spells like Sentry Totem are easily justified. Their mechanics make no sense. Other spells however, will make a lot of us shed a tear upon their departure. Dills, lacking the eloquence he usually displays, delves into his opinions of what should be on the chopping block.
First Offense
Although in the healing community we beg for the repair of our beloved Lightwell, Dills calls for its demise. It's not really the call for the demise that bothers me as much as the poor thinking that it's derived from:
The idea is not horrible but in today's raiding environment does anyone have time to stop their rotation for a moment to click on something for a heal?  I know when I'm dpsing or tanking the last thing I want to think about is healing.
Wrong, sir. When you gear your tank to 540 Defense (or spec into Survival of the Fittest), you're thinking about healing. When you gather your 251+ gear for your tanking set, you're thinking about healing. If you're NOT thinking about healing when you're going through your "rotation", then you're just a bad DPS.  It is every raid member's responsibility to contribute to the raid as a group effort. This is why one of the quintessential rules of WoW is:
Don't stand in the bad; Do stand in the good.
When you stand in the good, you're not just "upping your numbers", you're assuring that the fight will progress quickly so the healers won't run out of mana.  With Blizzard's desire to make mana an issue for healers, this will become paramount.  When you avoid standing in the bad, you're doing the exact same thing by saving the heals for those that really need it.
But wait!! There's more!
That's what the healer is for.  I've got a great idea.  How about we put a little Shadowwell on the ground and the healers can click on it to dps things?  Dumb right?  Right.
Wrong again, sir.  Wrong.  How many times have you been working on a progression boss and you hit that last 5% with an imminent enrage timer, then wipe?  I'm willing to bet money that part of the reason you got to that 5% in the first place is because of your healer(s) Smite-ing/HolyShock-ing/LightningBolt-ing/Wrath-ing the boss when they had the global cooldowns to spare.  I can't tell you how many times when I raided with Lodur's guild that the whole raid (healers included) threw everything they had at a boss in the final 10%.  I'll use Blood Queen Lana'thel as an example. One attempt ended in our guild first, with only 2 people alive, the other 23 dead. Healers DPS'd the boss, too. "That's what the DPS is for," right? So does that mean the DPS wasn't doing their job? Nope. We succeeded, which means the raid did it's job.
Secondly, it's obvious that Dills hasn't been following the new game mechanics, namely that Healers will be nudged to DPS in order to regen mana. In the current build, Priests have the following talents:
Evangelism – When you cast Smite, you gain Evangelism increasing damage done by your Smite, Holy Nova, Holy Fire, and Penance spells by 4% and reduces the mana cost of those spells by 6% for 15 sec. Stacks up to 5 times.
Archangel – Consumes your Evangelism effect, instantly restoring 3% of your total mana, and increases your healing done by 3% for each stack.
Atonement – When you deal damage with Smite, you instantly heal a nearby low health friendly target within 8 yards equal to 15% of the damage dealt.
So, sir. If we can DPS the boss, you can help with healing.
Second Offense
Although Amplify/Dampen Magic is getting tossed onto the cutting room floor, Dills seems to think it's welcome. His primary reasoning:
I know, we use Amplify Magic on the Saurfang fight.  I'm aware of that.  However; one fight does not make a spell useful or necessary.
How about Valithria Dreamwalker? Ever think about throwing Amplify Magic on her? And Dampen Magic, what about throwing that on your ranged tank in Blood Prince Council? I can think of a myriad of ways that this can be used on a case-by-case basis. Just because it's not mandatory for each fight doesn't mean that it deserves to go away.
More you ask? Sure…
I also don't know a single Mage who is excited when I remind them to please "give amp magic to the raid please".  They all have the same reaction, "Ugh".
Wrong, sir. Any mage worth running with (in my opinion), is more than willing to buff the raid, if it's necessary  or will aid in getting that solid kill.  To any player that gripes and groans because they have to buff the raid, I tell them essentially what they're saying is "Oh noes! I have to give the raid a (possibly) better chance at downing this boss! /cry".  It is these people that I don't like playing with.  Our mage (also our DPS captain) always looks to see what little things the DPS can do to help out the rest of the team.
Three Strikes; You're Out!
Last, but not least, Dills brings up Mind Soothe and Soothe Animal. These are spells that I've become quickly familiar with through my raiding days.  Remember when CC used to be essential to getting through a raid?  Remember packs of mobs that needed to be Slept, Sheeped, Sapped, Hexed, Repented, etc? Does anyone recall Blizzard saying they'd like to see CC brought back in? I do. I welcome it. It actually makes it more interesting than "nuke da mobz wit aoe". Let's start at the top:
Priests can Mind Soothe which I guess could be useful while questing but if you can't kill a mob reliably you got bigger problems than Mind Soothe can fix.
Dills, did you read the spell? Mind Soothe has no impact on the level of damage a Humanoid mob takes. It reduces the aggro range that the mob can detect you. For leveling, this means you can Mind Soothe a mob to grab that quest item you need. For dungeons, it'll help you sneak by that one mob patrolling right near you or near a party member that was lagging behind.
I've heard of Priests using Mind Soothe on the Instructor Razuvious fight but I admit I have never confirmed that it really works.
Here's some confirmation for you. In the Razuvious 25man fight, you need two priests to Mind Control.  Without Mind Soothe, they have to mash the Mind Control button as fast as they can to grab hold of the Understudies.  Why? Because when the Priest gets into range to cast the spell, he's already in the Understudy's aggro range. The mob starts running at the Priest, alerting the other students (and Razuvious) that he's there. If the tank's not fast enough, or the other Priest can't get off Mind Control on time, the Priest is dead.
Now, with Mind Soothe, the Priest settles into this spot, casts Mind Control with ease, and there's no mad dash to get it done. The tank can run in and get aggro on the other Understudies without fear of them charging after the Priests.
This works for any time you have to set up CC assignments before a pull. With the need for CC coming back stronger in Cataclysm, you're gonna need Mind Soothe until you really outgear the content.  And guess what? Soothe Animal is the exact same thing, except for Beasts and Dragonkin!
I do like the idea of these spells upping the targets vulnerability to other spells though.
Where, oh where, did you even get that from the tooltips of those spells?  How does "reduces the range" mean "makes more vulnerable"?  Both of those spells are designed to help prevent face-pulling mobs by anyone other than the tank.
Head to the Dugout
In the end of Dills's post, he says:
Leave a comment with any spells you hate or think should change or tell me how wrong my analysis is.
Gladly, sir. Let me say first that anyone is more than welcome to have their opinion. I encourage it. However, make sure you know what you're talking about before you open your mouth if you're looking to spur a debate. The examples provided above show a poor thought process on your part.
Your thoughts on how healing is "not your job" is an insult to the people you depend on to keep you alive. It is your duty to make sure the raid succeeds, however you can contribute to it.
The ability to think outside the box on certain spells is something I highly recommend checking out. Simply because one raid leader said to use Amplify Magic on the Saurfang encounter doesn't make it useless everywhere else. You've got raiders that groan at increasing chances of success? Get new raiders.
I can certainly say that I don't like apples because they're fuzzy and blue and taste like feet.  You'd say I have no idea what an apple is. That's my opinion of you regarding Mind Soothe and Soothe Animal. Try Soothe Animal in Ruby Sanctum. You may be surprised.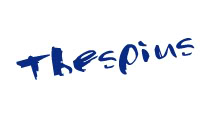 Email: Elder.Thespius@gmail.com | Twitter: @Thespius